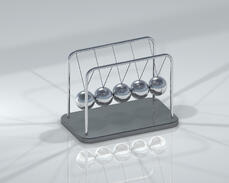 According to many TEM and WEM experts, organizations implementing complete IT/telecom chargeback systems to their users experience 30 percent lower cost than do organizations where the cost of service is perceived as free. Today, most organizations find themselves somewhere along this spectrum — they do not provide all of their users complete utilization-based chargeback, nor do their users perceive the services they receive as totally free.
Further, organizations often find that the degree of accountability varies by telecom expense category. For example, if an organization has a call accounting system, there may be some degree of accountability for long distance costs (at least for those locations where call accounting is installed). If, however, individuals report their mobile phone costs on their monthly T&E forms, there is likely little or no accountability and visibility for this expense area.
When all telecom expense categories are considered, most companies find that their overall savings is in the 12 percent to 15 percent range. As above, a strong telecom intelligence solution helps companies determine their potential cost-savings from implementing a chargeback policy based on the TEM methodology of a robuts telecom lifecycle management approach.
Experience has shown that the greater the degree of chargeback accuracy and detail that is provided to managers, the more involved they will become in helping eliminate unnecessary costs. As with invoice auditing, the detail available with electronic vendor files helps in this process.
To learn more about telecom allocation and chargeback call us at 201-421-2260 or e-mail us at info@mtsint.com.
You can also download download the free ITLA article discussing teh best practices to reduce telecom costs.