... And Long-Term Telecom Cost Reduction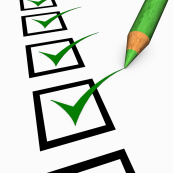 As a telecom expense and enterprise mobility management company, our job is to help companies manage and maximize the ROI on their telecom investments. One of the ways we do that is to find ways to reduce costs and now that we're at the midpoint of most corporate budgets, the question that always comes up is "How do I find some immediate savings and telecom cost reduction this fiscal year?"

There are a lot of different answers to this question, but in general, one of the fastest, and sometimes easiest, ways to find immediate savings that have an immediate budget impact is through a TEM Billing Audit

An historical telecom billing audit, or invoice audit, is going to analyze both your wireline and wireless invoices and contracts and identify and corrects any billing errors. Those billing errors will result in credits which, when applied to future invoices, reduces the telecom the amount due and thus the cost immediately. In addition, the invoice audit will also entail an optimization (the identification of any forward looking cost savings) component. This is called cost avoidance and will create long-term telecom cost reduction.

The added bonus to doing an audit... if done correctly, you should end up with a clean inventory of all your billable telecom assets and services, as well as freeing up budget dollars that can be used elsewhere.

Here's a few steps to get you started with an audit...
Begin by getting a handle on your telecom inventory

All your telecom assets, hardware and software

Make sure your contracts are current on all services

Don't just pay monthly tariff and think you're ok

Negotiate the most favorable rates, discounts, SLAs, and T&C's regardless of your spend with your vendors

If you're not reviewing your telecom invoices now, start reviewing them manually

Break them up into manageable chunks, for example start with 1/3 of their invoices each month, this way you'll review all of your invoices each quarter

If your dealing with paper invoices, migrate to electronic invoicing where available

It's easier to review and audit transactions in electronic format using excel or other tools than it is to stare and compare via paper
If you want to learn more, view our free webinar, "Quick Wins: Driving Telecom Savings with an Audit", or contact one of our telecom consultants today at 201-421-2260 or info@mtsint.com.