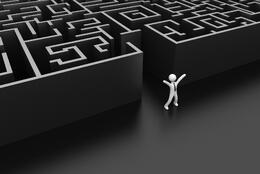 There's little doubt that the prevalence of mobile marketing is in direct proportion to the sheer number of mobile devices in the business world today; it has completely shifted the way enterprises interact with the consumer, their trade partners and their employees. Because popular application program interfaces (APIs) use mobile device apps as their preferred mode of communication, this has unleashed a sort of mobile revolution that has extended to fields as disparate as healthcare and plastics manufacturing.
Mobile devices offer your business ways to connect with customers, partners and employees more closely and with greater variety than ever before; and, as you would expect, this kind of vigorous liaison increases security risks – sometimes drastically if you lack a mobile device management plan that stresses compliance from your employees.
More directly, mobile devices have a general tendency to decrease your business' wireless device security because of all the additional access points they provide when they log on to company servers or third party systems. In addition, employees, customers and partners can download any app from and app store that could contain malware that violates your security protocols or creates other security issues. Because of the exploitative nature of malicious programs, you can see how undesirable all these remote, unsupervised access points would be in a healthcare environment concerned with legally-protected patient information. Subpar wireless device security can expose you to lawsuits and professional embarrassment; in fact, any enterprise with a BYOD (Bring Your Own Device) policy can suffer from not having such precautions as a robustly enforced mobile GRC policy in place.

The core problem facing companies caught in the tide of the mobile revolution is the reality of increased access to sensitive data or systems and the ability to download third party software that is not approved by the enterprise. With more Smartphones and Tablets in your office, it becomes simply a numbers-game of when an attack will happen – not if. Identity theft has always been a rampant problem; but never more so than in this age of mobile devices. You can erect a strict policy of password protection and personal ID numbers for your employees; to better identify when and where any problem devices took place.

An even more robust solution – which should actually be done in tandem with the security measures taken above – is investing in a wireless help desk. This is no different than outsourcing any of your other IT concerns to subject matter experts whose direct experience usually supersedes even your most technically capable in-house personnel.
More importantly; a wireless help desk saves you labor costs, despite being more capable. To have your mobile device management centralized frees up you to focus on your core business, without using valuable internal resources troubleshooting security breaches. With the current economic quagmire; merely having a mobile GRC policy in place is only be the first step on your way to the kind of full mobile device management and wireless device security that a capable wireless help desk can provide.