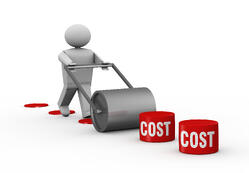 In today's economic climate, Telecom Expense Management (TEM) is one of the most important cost-saving functions within an organization. Selecting and implementing the right vendor is critical to maximizing your telecom investments.
In the first part of this blog series we discussed:
Part 1 - The challenges that enterprises face when selecting a TEM vendor
In this article, Part 2, we'll discuss how to select a vendor that's right for you....
How to Select a TEM Vendor
The continued success of TEM is going on rely on two areas, which providers must focus on to be successful and show their value to enterprises.
1. Data Analysis/Availability of Information
2. Value Add/Enhanced Capabilities
The first category, "Data Analysis/Availability of Information," will provide companies the information and understanding in how to reduce telecom costs, not only in year one but subsequent years as well.
Secondly, providers must demonstrate their value add and enhance the clients' current capabilities by providing advanced analytical tools vs. straight reporting. To be considered a good business partner and investment, vendors will need to continue to enhance their analytical data (Business Intelligence) and not focus on aesthetics. Organizations should not be lulled into selecting a vendor solely on a colorful interface but really delve into the software's capabilities, the data available through the solution and how it will meet their business needs.
When developing strategic goals for a Telecom Expense Management solution, organizations would be prudent to investigate the following functionalities. By possessing these services, a provider will distinguish themselves as the vendor of choice. However, it should be noted that with any technology related product continuous "refinement" will be needed and vendors should not rest on their laurels.
• Increase Visibility Into Telecom Spend – Decreasing a company's telecom spend is only half the battle. What a company really needs is insight into what they are spending their money on and data to support further cost reductions. A vendor should be able to provide an asset and a contract/rate audit(s). By conducting an audit (historical or current), the identification of unused circuits or mobile devices will allow those assets to be turned off and savings immediately realized. A thorough audit will also bring to light areas where redundancies lay for additional cost savings. Other analytics could produce findings of over/under utilization of wireless costs, which could result in plan changes or contract rate changes at the time of contract renewal.
• Centralized Inventory Management – By creating a centralized location and database, a company will be able to effectively track and report on their inventory, thus eliminating the guessing game into what each location or business unit has. This will also allow for a more effective allocation of assets and increased bargaining power at the time of contract renewals.
• Standard Operating Procedures (SOPs) for Telecom – Each company has their own set of procedures for the ordering, provisioning, MACD, and approval process as it relates to telecommunications. However, there are often circumstances where each business unit or location may have their own set of standards/processes. Vendors should exhibit the ability to provide "consultative services" in assisting organizations to map out their process flows/business requirements. These flows could then be used as a baseline for the implementation team; streamlining the process and ensuring both vendor and company are in alignment. By ensuring that there are one set of agreed upon SOPs, which may then be communicated within the business units, a company will ensure consistency throughout each of its locations.
As mentioned above, telecommunications costs are a significant part of any company's overall budget. The consensus among analysts is that invoices consistently contain billing errors between 2%–14% for both wireline and wireless services. The complexities of the invoices, which include tariffs, taxes, multiple contract rates, and data lines lends it to be almost impossible to audit manually. When you throw in mergers, acquisitions, and changing services, you really have a handful.
The selection of a Telecom Expense Management provider should be one who is an industry leader, has a deep understanding of the domain and utilizes best practices and benchmarking to assist companies in reducing their telecom spend. MTS's Map-To-WinSM process, which is a proprietary holistic approach to mapping, aligns people, processes and technologies to business needs, facilitating the deepest understanding of expense management needs and the development of the best solutions.
The Map-To-WinSM approach is the competitive differentiator in the space—aligning business goals with technology integration from the very start, taking into consideration systems and processes already in place, and delivering absolute control over bottom line results.
So, what should you look for when selecting a provider? The following criteria will assist you in making this critical decision. One note of caution—be wary of providers who try to place a round peg into a square hole and are more interested in selling than inquiring into how their product will best suit your needs.
Stay tuned for Part 3 - How to effectively rate Telecom Expense Management vendors