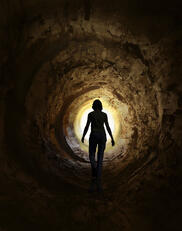 There are a variety of growing issues facing companies who try to track and control wireless spend. While it's obvious that controlling the cost per minute will save your organization money, there are other factors specific to wireless device and service management that the ideal optimization solution will address.
The organizational base of mobile users is growing and thus produces larger overall costs. However, to further complicate the issue, more features and functionality get bundled into wireless service leaving end-user organizations in a difficult situation in which the cost per wireless user is also expanding. These reasons are causing market leaders to explore Telecom Expense Management (TEM) solutions as well as wireless optimization exercises.
It is hard to track mobile asset and asset ownership because wireless assets are often procured directly by individuals, and upgrades and repairs/spares, are often redeployed across and organization
Wireless service offerings are more complex and dynamic to work with versus wireline services offerings
The majority of companies still do not have published wireless policies in place for wireless devices (PDAs, phones) and services (text messaging, Internet, and email)
In the past, companies did not pay too much attention to wireless expense management or WEM. Employees were asked to order and manage their cellular phones and expense the device and the monthly bill. The lack of central control introduced hidden costs. Whereas in many cases a company centrally manages wireline devices like circuits and desk phones, there is often no such organization around wireless devices and services. Without organization there is no control.
Learn how you can gain better control of your wireless expense management needs with MTS TEM Suite telecom expense management solution. To find out more call us at 1-201-421-2260, e-mail us at info@mtsint.com or download our TEM / WEM datasheet.