The Agent's Critical Role
Today's Contact Center environment is becoming increasingly complex and agents are desperately trying to keep pace to be truly productive. Omnis Real-Time Customer Journey - Agent View is a well-documented customer focused model that is essential towards improving sales and service goals. However, the fully integrated model goes beyond the customer journey and includes the critical role of the Contact Center agent. It is important to look at the agent's perspective across the full range of customer interactions, especially in an Omnichannel environment. The growing complexity of the Contact Center environment requires a deeper examination of call agent engagement issues to ensure maximum return on the customer journey investment. An examination of the essential tools, and the leadership approach is required to ensure that Contact Center agents can meet the challenges. As with any key success factor, the role of the agent as part of the fully integrated customer journey process, is of critical importance.
Omnis Real-Time Customer Journey - Agent View makes it easier to automate, orchestrate, and integrate massive amounts of data, customer process events, and system indicators, into a single, customer-centric view. A view that completes the fully integrated customer journey that drives success.
The Growing importance of the Customer Connection
Contact Centers must continue to keep pace as the customer on-line experience continues to change. The increasing complexity in all customer interactions, along with the growth in multi-channel customers, means Contact Center agents need real-time data to deliver a fully-integrated customer experience. What are today's customer needs and what are the trends for tomorrow? Are the agent tools and incentives in place to solve today's customer needs? Are the tools flexible to meet the expectations for shifting customer behavior in the future.
Today's Contact Center environment places a greater emphasis on the customer connection. The tools and full engagement strategy for Contact Center agents must focus on a customer connection that increases not only transaction satisfaction, but also customer loyalty. The rapid increase in automation, the growing number of devices and multi-channel shopping options, and often over-looked agent engagement issues, all increase the risk that a Contact Center falls behind. Technical improvements in customer self-service advances, as an example, are great for cost efficiency, but the real people connection that can build customer loyalty, requires highly effective agents.
Focus on Important Agent Engagement Factors
A discussion of complexity and change impact requires a look at some of the results of recent studies. Important results that help set an awareness baseline that will aid in future alignment. Alignment changes that put the easy to use tools in the hands of motivated agents. These are some of the inputs that define the customer journey from the agent's perspective. Important factors in addressing the changing role of the Contact Center agent that will drive the quality of the customer journey.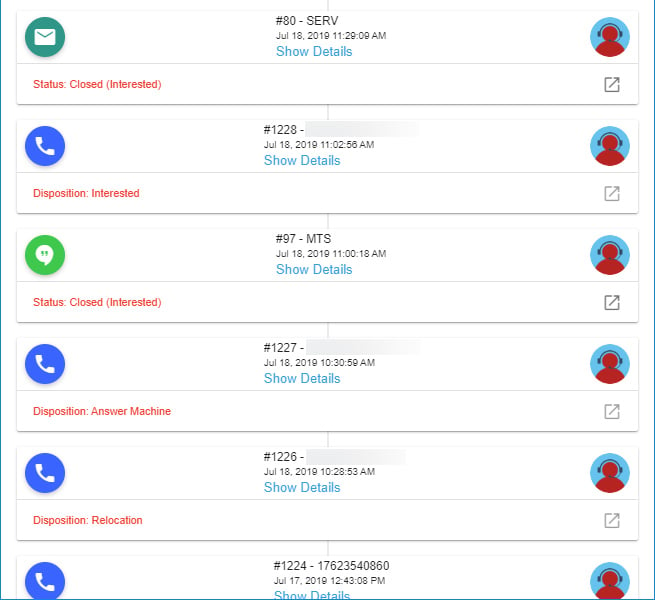 Give Agents the Tools to Meet the Challenge
Contact Center agents are in a key position with the opportunity to make a real difference when it comes to customer experience. It is critical to use this opportunity to align your customer strategy with the call agent engagement strategy. Empower Contact Center agents to build long-term brand loyalty and truly enhance the customer journey. On-line business transactions should never end with customers feeling they were let down by the service support. The goal of every customer interaction should be a positive one, regardless of the transaction outcome.
A great tool set integrates data from every possible channel and provides the agent real-time information. This level of real-time information is essential to really understand the customer journey by identifying specific customer issues and helping the agent anticipate questions. Importantly, information is shared across the enterprise to keep everyone active in the customer journey.
What is Omnichannel
From the customer perspective:

Omnichannel means a reliable service experience across offline and online channels, regardless of the connection, digital device or in-store visit to interact with your business.

From the agent's perspective:

Omnichannel means ensuring a consistent and seamless high-quality customer experience regardless of how and where a customer chooses to interact with an organization.
It ensures that data and context from the initial contact carries over to subsequent channels, reducing customer effort, improving the customer interaction, and enabling the business to tailor the customer journey.

Key Trends perspective:

Sales and Support agents in contact centers today are utilizing a much wider arsenal of communication tools - voice, video, email, IVR, web chat, file sharing, and social media.
Traditional voice-centric Contact Centers are rapidly morphing into "Omnichannel Centers"
The major challenge in the industry is figuring out how to provide consistent and seamless service across channels.
Agents of contact centers using OMNIS, omnichannel solution can meet today's complex customer demands and are well-positioned to meet future challenges. This high-powered toolset can significantly improve the agent's ability to drive a great customer experience. This is a solution set that can transform the huge data load coming to the Contact Center and generate important information. Information to help agents spot trends and issues in real-time and truly address customer needs.
Agents can Significantly Improve Customer Experience with Omnichannel Contact Center
Provides a consistent, positive experience across channels, leading to increased satisfaction and brand perception
Decreases customer effort and frustration
Drives personalized connections with customers in real-time
Identifies potential for customer churn and eliminates it
Increases customer identification across voice and digital channels
Enhances customer segmentation
Analyzes activity and identifies opportunities for the next right action
The Omnis, omnichannel solution targets several other key performance goals to include:
Increasing first contact resolution
Increasing digital channel usage
Reducing agent frustration
Improving the shared knowledge base
The Omnis, omnichannel solution helps build a truly effective contact center team. A team of high performing agents that can greatly improve the customer experience. The improvements start with real-time visibility and a meaningful metrics that put the agent is control. A solution that also improves the knowledge base and team collaboration. These are all essential agent engagement factors that help build and retain a great team.
Agent Empowerment Leads to Great Service
The need for greater level of agent empowerment was identified as a critical agent engagement need. An important aspect of the customer experience, for both the customer and the agent, is the sense of a personal service connection. An agent that has the critical, real-time data, is confident in their ability to help customers in the best way possible. A confident agent can provide customers with the assurance they are getting the best solution to their help need. This level confidence is developed through using an exceptional toolset.
When agents recognize they have the proper tools and leadership support, they develop a deeper sense of engagement that results in significant improvement in the customer experience.
Agents Ready to Meet Future Trends
Trends indicate greater demand for Omni channel customer experience, expanded use of social media for commerce and service communication. Automation for basic transactions support will significantly increase as well, but all trends also point to a greater demand for agents to have a full picture of the customer situation. Agents must be ready to access all relevant information to deliver as relevant an experience as possible, allowing them to develop a deeper relationship with customers and build brand loyalty.
This level of readiness requires a robust toolset to achieve an integrated service view across all platforms. Toolsets that aggregate the huge data flow coming into the center into the real time cohesive information needed to track essential data, spot trends and deliver the high-quality customer service the future demands.
Planning Summary
In a summary of contact center budget planning, most organizations are maintaining current spend levels. As an example, of the priority to meet customer support demands, 50% of the organizations have a planned increase in their digital spend for the coming year, while less than 5% expect a reduction.
Every organization recognizes the challenges, and key concerns include the need for a 360-degree customer view, concerns about resources to include agent retention, and the growing concern of every business to ensure customer data is fully secured.
Conclusion
Contact Centers must continue to keep pace as the customer on-line experience continues to change. To meet the growing complexity and vast opportunities of the digital age, organizations must make the right ROI decisions that include tools support. Decisions that create the environment necessary for a great customer journey. The agent's perspective is vital, and agents must be ready to access all relevant information to deliver as relevant an experience as possible, allowing them to develop a deeper relationship with customers and build brand loyalty.