Here we go again. It seems every few months we hear about wireless vendors charging users or enterprises for services they either didn't order, didn't know about or thought they had canceled but still kept being billed. You might know this as "cramming" but in the TEM world we call this "easily avoidable".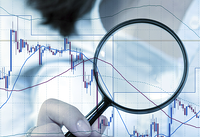 Recently a high profile wireless vendor was in the news about such issue with the FTC. If you haven't heard about the issue yet, you can find an overview in this article from the FTC website "FTC Alleges T-Mobile Crammed Bogus Charges onto Customers' Phone Bills". In the article the FTC alleges that a wireless vendor was billing customers for certain types of wireless cramming charges around various SMS services.
Will this complaint eventually lead to industry regulations around wireless cramming? We don't know. What we do know is that cramming will probably always happen in one form or another. The real issue around wireless cramming is how to identify it and how to follow up with the carrier to make sure it stops and you receive any credits due for incorrect billings.
To help you with this effort we put together a list of the top 5 things you can do to avoid wireless cramming before it becomes a problem.
Here's our 5 Steps on how to avoid cramming charges on your wireless invoices:
Automate your wireless use policy enforcement
Ban all premium services and mobile applications that employees do not need to conduct normal business

Highlight those premium services and mobile applications that employees MAY need to conduct normal business and require approval before an employee can activate those services

Keep in mind that downloaded mobile applications can not only consume monthly data usage, but can also incur SMS and other usage type fees and overages without the user knowing
Work with your wireless vendor account teams to put a block on the cramming items you identified in step 1
Grab copies this month's wireless invoices (paper, web download, whatever medium you have) and start going through them line by line to spot any usage types or services you don't think you should be getting billed for. This is called a wireless audit.

If you don't have an automated way to review wireless invoices (see step 5), try downloading the invoice into Excel or other tool that lets you sort, filter, search and group like items together.

Highlight any charges/services that stick out either as something you should not be billed for, or something your not sure about.

If you find any cramming, work with your vendor to get those charges removed and get any credits for past payments against these cramming charges.
Perform a simple review of your current wireless invoices to get a baseline
This won't always work but its well worth the effort.

Make sure that any and all such requests are in e-mails or entered as support tickets so there is a history of each request.

This may come in handy as evidence should you ever have to dispute a cramming charge.
Update your wireless use policy
The easiest way to do this is to implement an Enterprise Mobility Management (EMM) solution to avoid possible cramming at the source

A robust EMM solution will offer an MDM module which will allow you to blacklist applications, thus enforcing your wireless use policy at the source

The EMM solution should also have the ability to send alerts to the user and/or admin as well as, disable services/applications based on alerts or other triggers
Automate your wireless invoice auditing
Implement a Telecom Expense Management (TEM) solution to automatically audit your wireless (and wireline) invoices every mont

h

Let's face it, the audit that you did in step one was painful. Without an automated monthly invoice audit you'll never be able to effectively audit every invoice every month down to the line item detail level. . . the level you need to be at yo effectively catch and cancel a cramming charge.

Once you identify a cramming charge, a TEM solution will include a dispute management module to help you dispute and recover any credits from cramming and track and document interactions with the carrier to ensure you effectively blocked potential cramming in the future

A good TEM solution should also allow you to flag specific transactions as exceptions/cramming to easily identify any recurrences or to pro-actively identify potential cramming or incorrect billings
If you would like to learn more about wireless cramming and how to avoid it, or anything else discussed in this article, you can reach us via e-mail at info@mtsint.com or by phone at 201-421-2260 or schedule a consultative meeting with one of our analysts using the button below